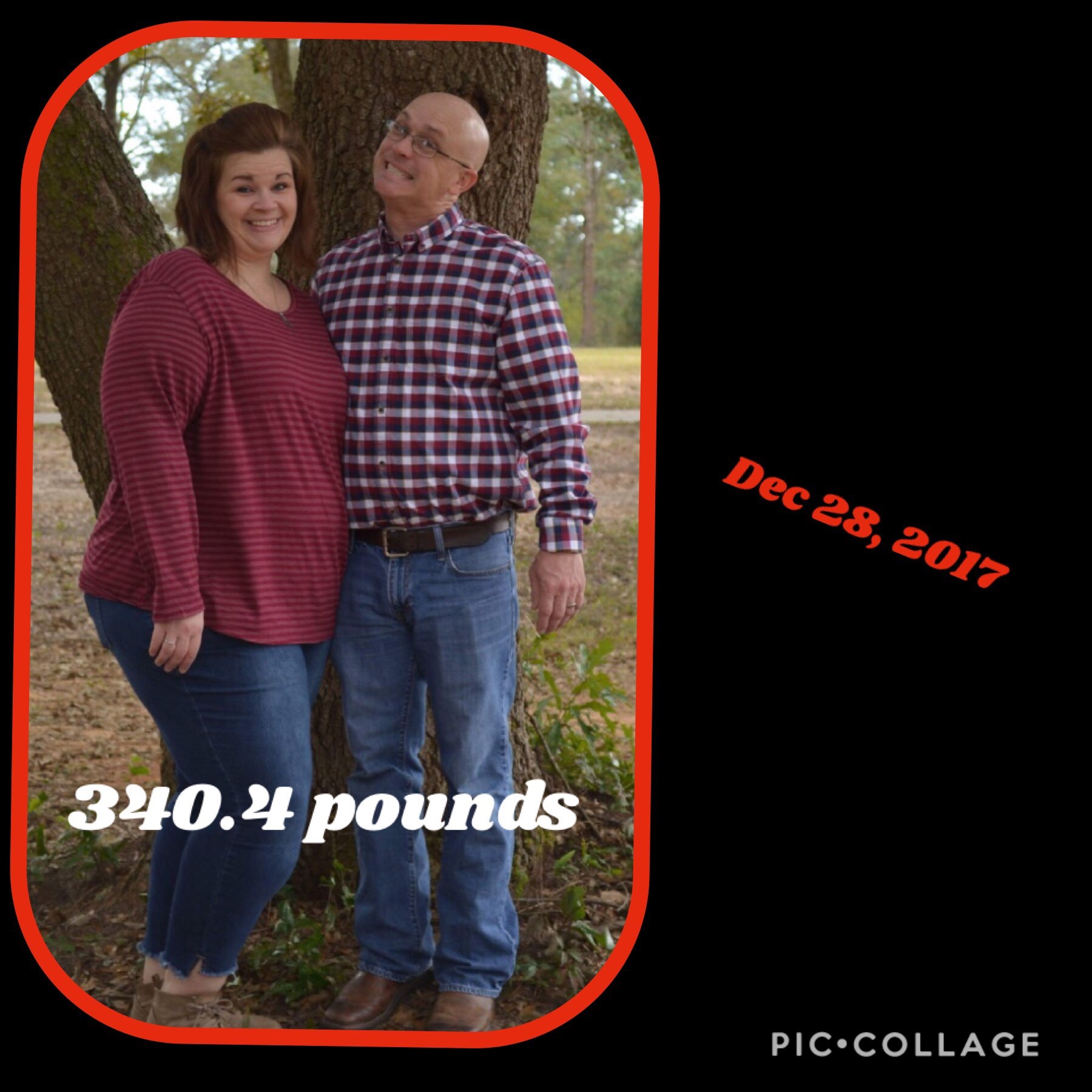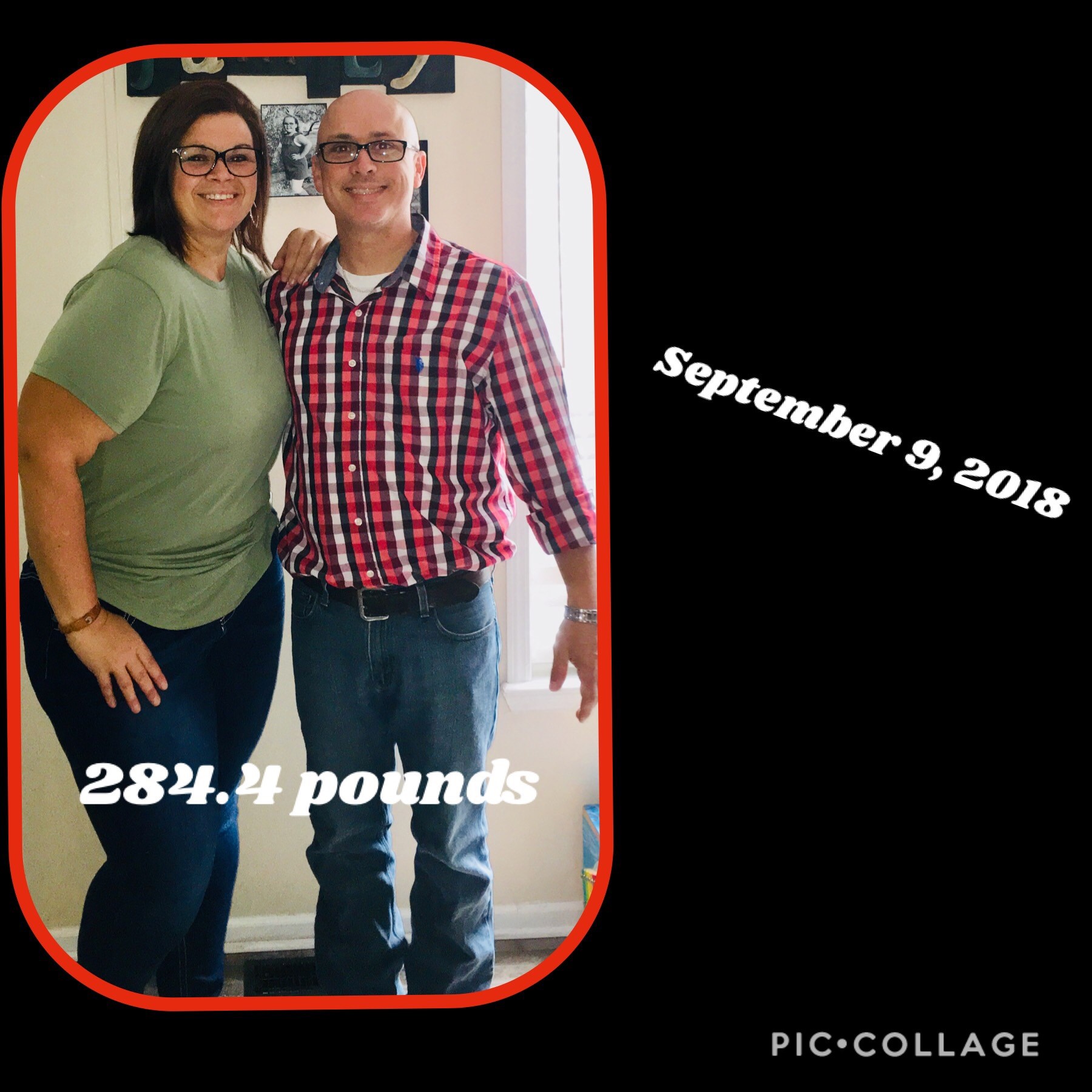 I took some pics with my husband & it really hit me where I am in my journey & how much I truly see my hard work paying off....the picture on the left was taken on December 28 , 2017...my mother law loves to take pics of our little family & though I always hated it I was grateful to have the memories with my husband & my kids.....but this picture to the left , left me feeling very different after I seen it that day...10 days later I decided this is my year & my life & it's time to take it back that there is absolutely nothing wrong with me dedicating a few hours a day to myself when in reality it is all for my children so that I can be a healthier mother for them on Jan 10, 2018 I walked into The Workout Company Of Raceland after my sons friend came over and over heard us talking about what gym to try he said Mrs Janea you should talk to my mom about the gym she works at it's awesome!!!! I was sooooo scared to be judged but with the help of my momma I managed to make it thru my first two hours...some treadmill & a few other machines!! The next day I noticed this small room to my left that was full of people scared out of my mind my mom and I gave it a try I never thought it would change my whole life!!!!!! 7 months into this journey I am down 56 pounds 24inches & 3% body fat!!!! I no longer have to take anxiety medication , I no longer have to take migraine medication & I no longer have to stop playing with my kids after only 5 mins!!!!! With the support of my entire family especially my husband , kids & my mom & my amazing tribe I have come to be apart of I feel so confident & happy in my own skin for the first time in many many years!! I'm beyond blessed to have found a great group of people who have supported me , motivated me & pushed me totally outside of my comfort zone!!!!!! I know that I'm posting this in our Woco strong group & most here are gym members but if you are looking for that extra push or that change you are definitely in the right place if you are going to step outside of your comfort zone this is definitely the place & people to do it with!!!!! I never ever thought I would do shred 2 days a week or attack 4 days in a row or body pump twice a day each which I do something new & I always get that same feeling of accomplishment & gratitude for those who help me do it!!!!!! If you are looking for a gym this is it we aren't just gym members we are family!!!!! We start together we finish together!!! We push each other out of the comfort zone and that's okay!!!!! The workout company is amazing!!!!! I can't wait to continue this journey & see where it takes me!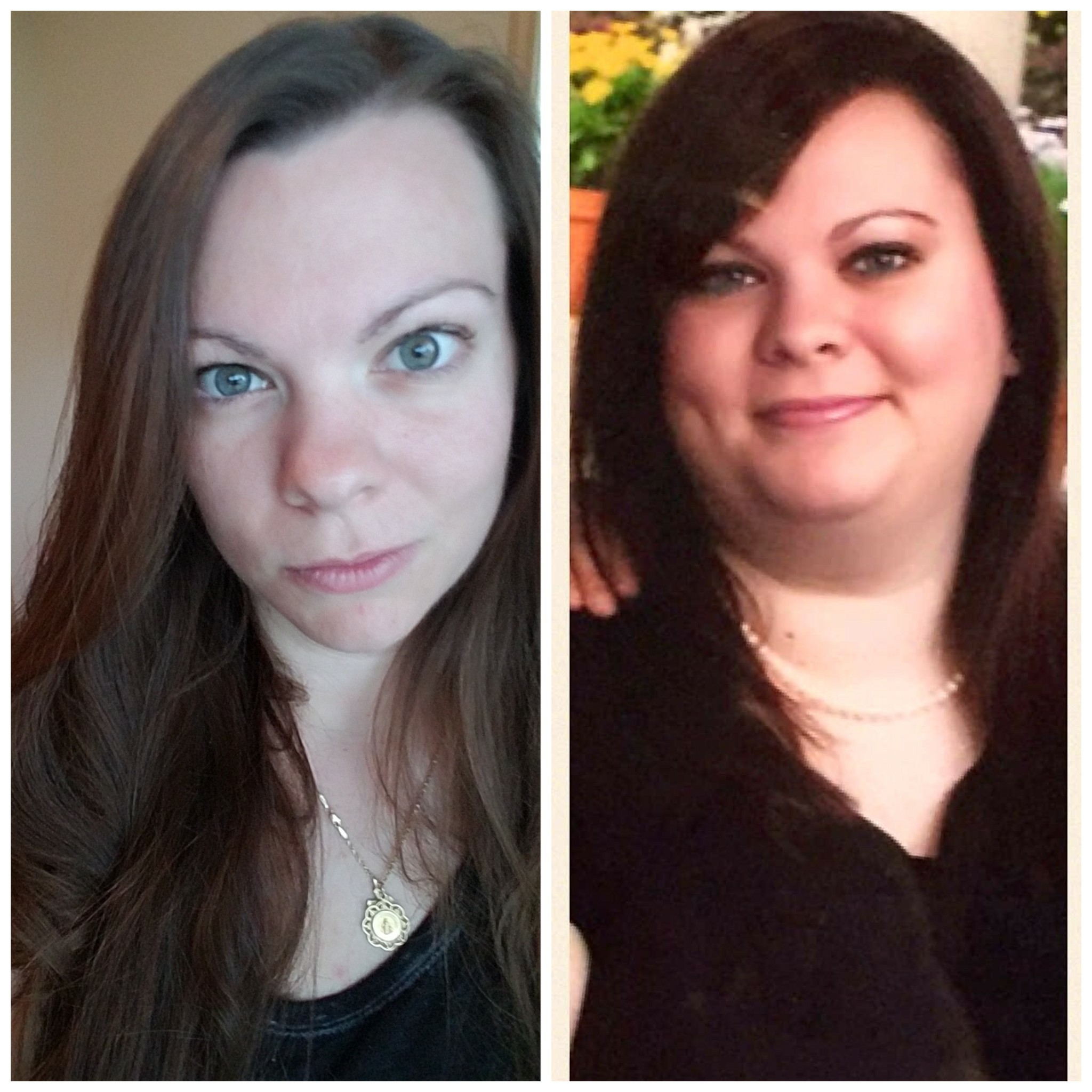 After having 3 babies in 4 years and weighing in at 230lbs. I decided enough was enough. I wanted better for myself, I wanted to be a better mom for my kids. I wasn't able to do most bodyweight exercises at first or even walk a mile. I've lost 96lbs and got my life back! I completed my first 5k in 30:07, squat more than my bodyweight, and most importantly.... I enjoy working out now. It's a celebration of what my body can do, not punishment for how I eat or having lazy days.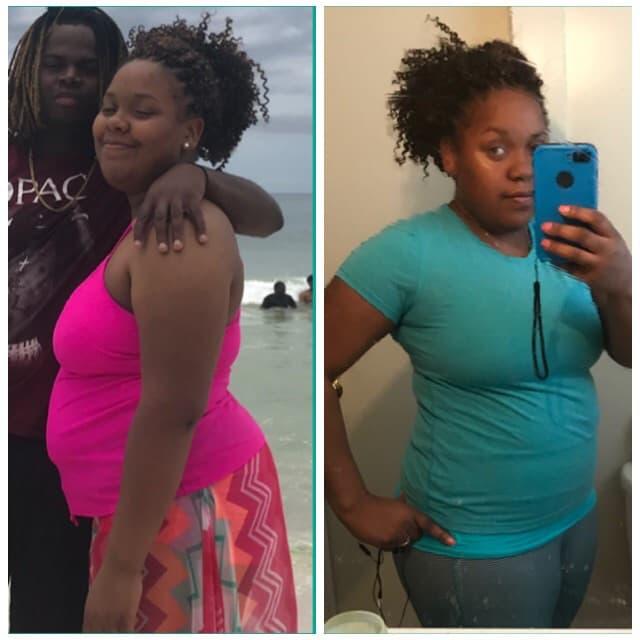 I started my weight lost journey at the end of May at a weight of 234lbs. I started this journey because I wanted a healthier lifestyle, to feel better about myself, and to be more active for my kids. Now, I'm currently at 224lbs in a months time thanks to the workout company and my trainer JC. Since I joined, I've been getting the tools I need to keep me motivated , shed off the pounds And get closer to my goals. There is no cutting corners. I have to put in the work to get the results I want. The motivation at the Workout Company is awesome and they always give u something to look forward to. My journey is not yet done. i'm so glad and exited to have great, motivating people and a place to continue my journey to a better me.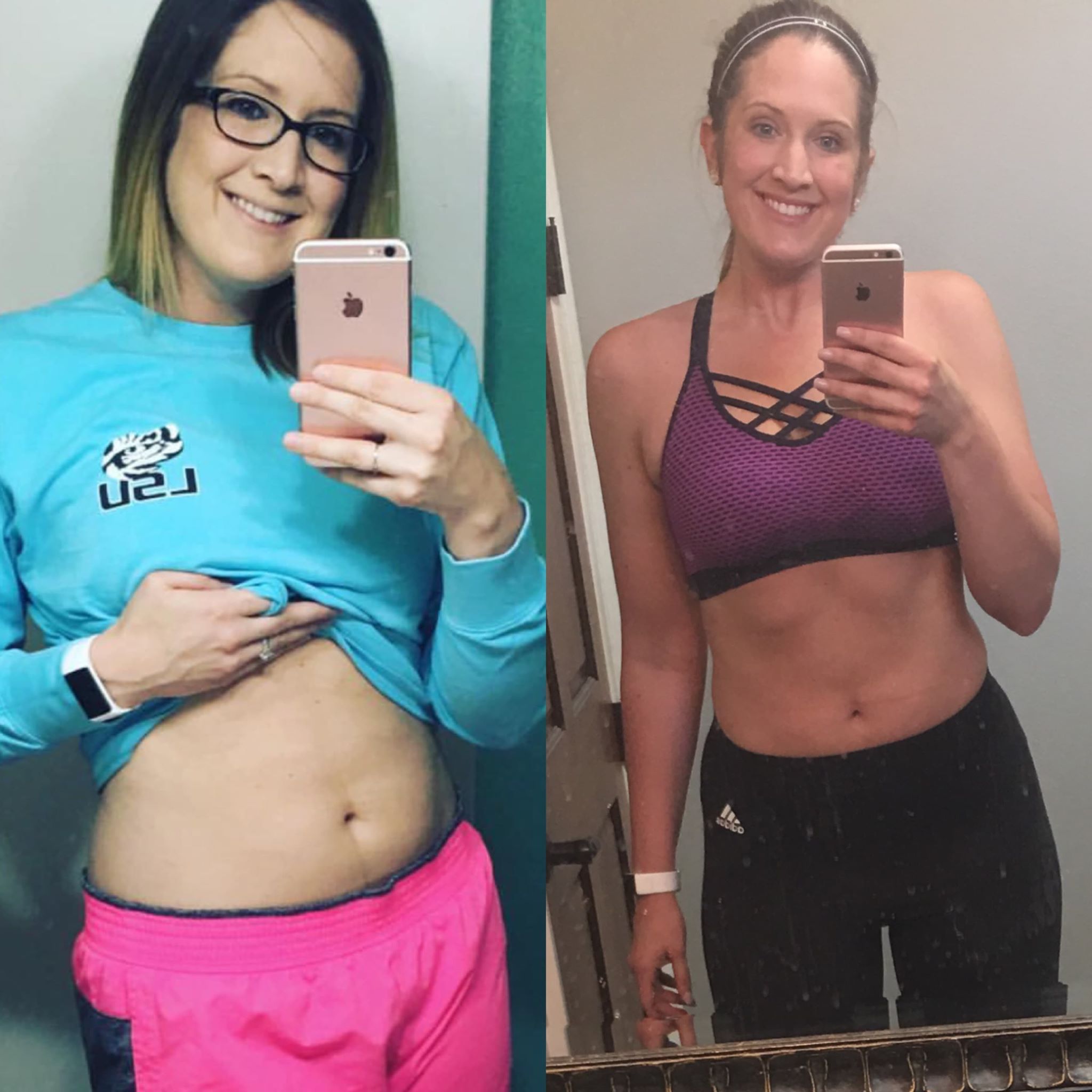 August 23, 2017 was the day that changed my life forever. It was the birth of our baby girl, Olivia Kate. Being an athlete all my life, I knew that I wanted to get back to working out and eating well on a regular basis. After having a baby, it was much harder than I thought. Some weeks I may have gone to the gym once, sometimes none. I began to get a little discouraged thinking that this was the new me. It wasn't until I started personal training is when that want for the body I had pre-pregnancy grew. I have been training with JC for the last six weeks and he has brought that drive back. I originally went to him because of an upcoming trip, but I'm not doing it for the trip anymore. I am doing it for me!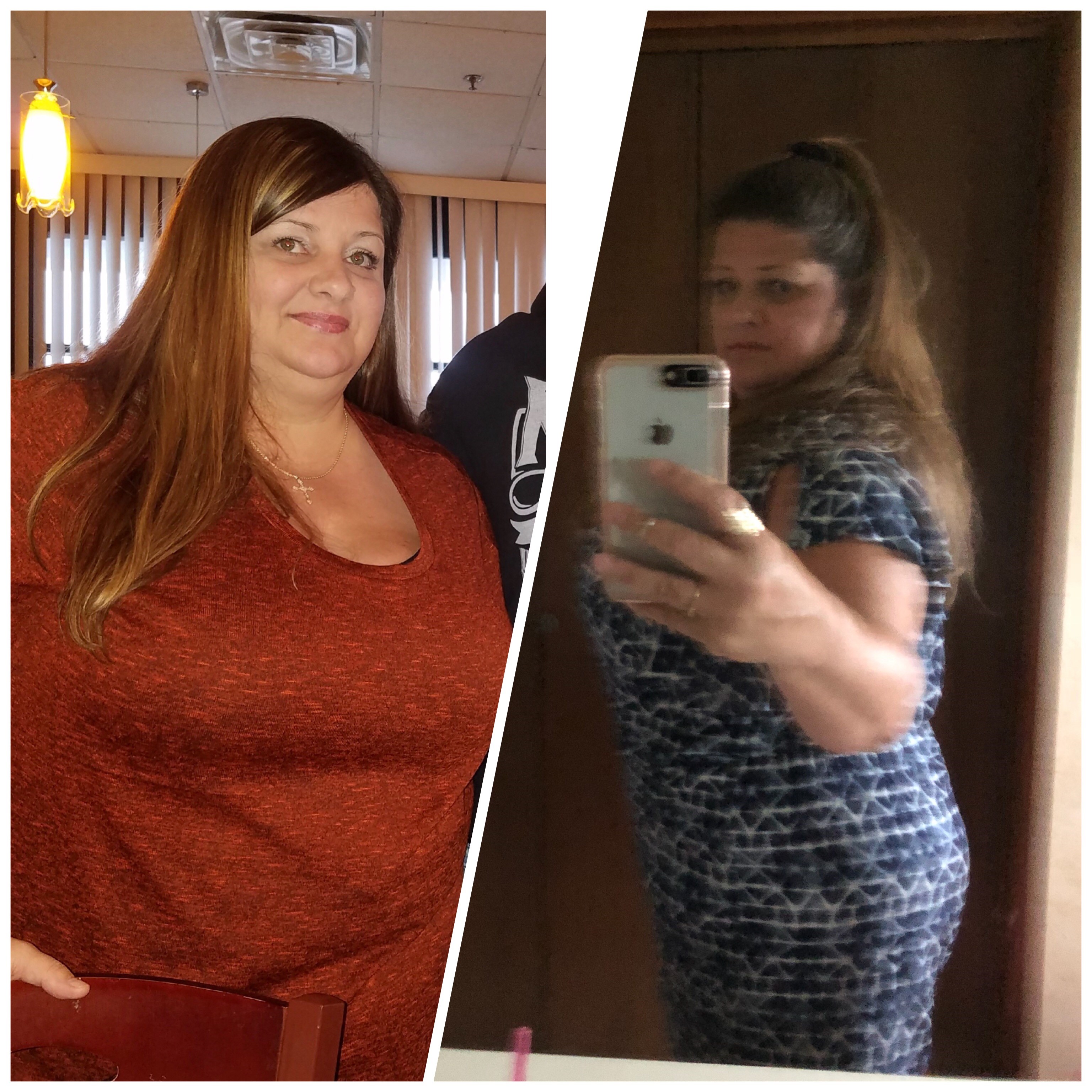 Ali Orgeron
Hi, my name is Ali Orgeron and I would like to tell you a little bit about my weight loss journey so far! I knew something was off with me because I was feeling really tired all the time. I had had a full hysterectomy and thought that was possibly the issue. Then it got worse and worse. I went to my doctor and had a complete physical done.. it was then that I was diagnosed with type 2 Diabetes. I was horrified and didn't have a clue where or what the first step was to control this diagnosis. Thank goodness my doctor is incredible and she guided me through the nutrition aspect of controlling it, while explaining to me how important it was to lose weight as well. So in January 2018 I joined snap fitness. I wasn't motivated to go to the gym like I should and my diet still left a lot to be desired. It was hard trying to find time to go when my daughter was home, because I didnt have a sitter. Then one day a friend mentioned to me that The workout company had group fitness and childcare. I immediately contacted them and set up an appointment to go in and check it out.  If there was anything that would motivate me, it is working out in a group fitness atmosphere. It would make me feel the motivation to go to the gym, I thought. WELL, That's when my whole life changed for the better! From the moment I walked through the doors at WOCO, I felt welcomed. I felt a sense of togetherness, the stand behind each other and help each other succeed togetherness! I signed up and there has been no looking back! I can't tell you the weight I've lost, cause I don't like the scale. To me the scale is a big liar and I'd rather see myself in the picture comparisons. I know I've lost LOTS of inches and have gained awesome muscle tone all over my body!
I am thankful and so blessed for the encouragement and TEAM effort that takes place at the gym. It's the staff and the members! It's one awesome family and I can't thank them enough for the help in getting where I am and where I'm going!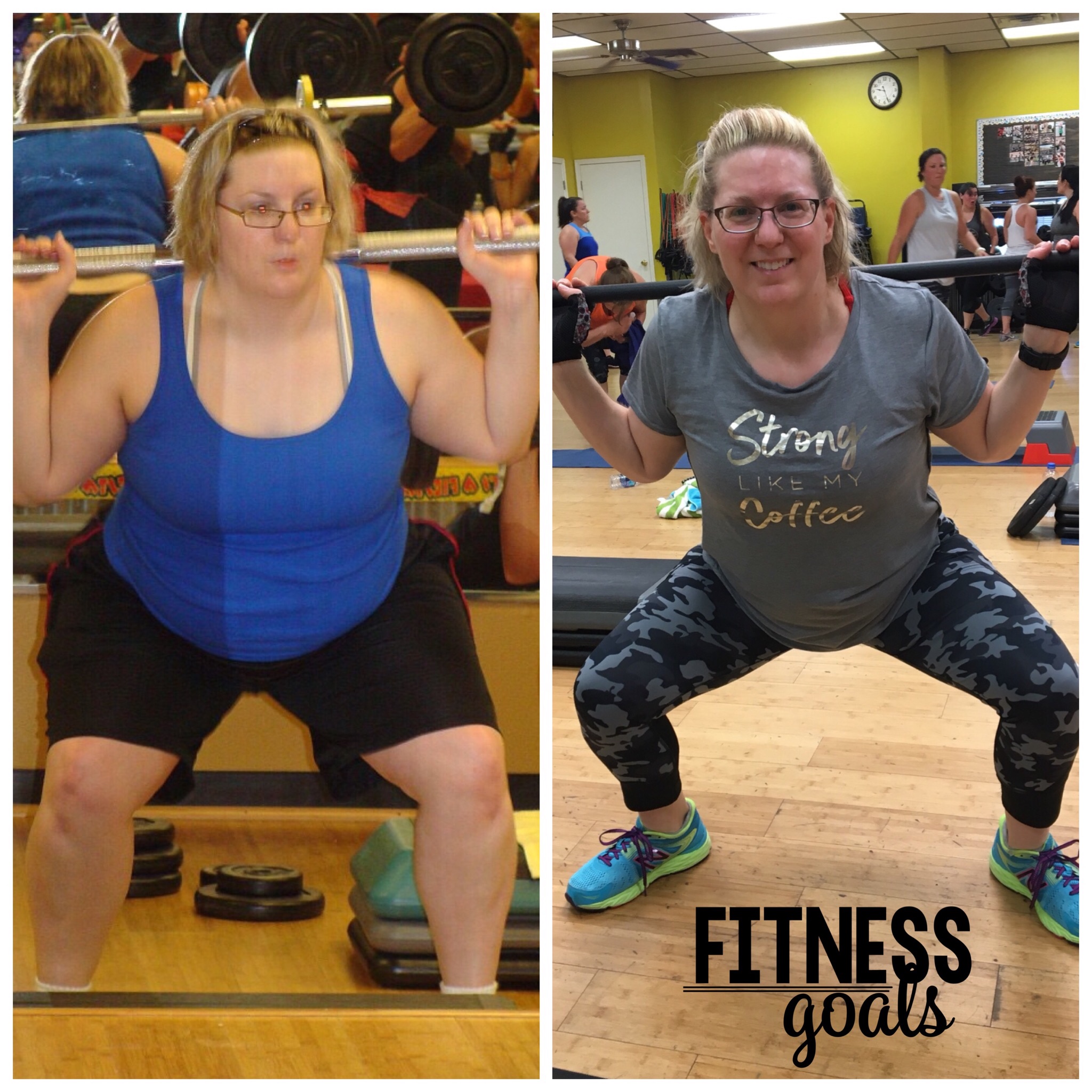 Jessica Bilyeu
In January 2017, I made a decision that changed everything. I was unhappy with my overall health, and the fact that I couldn't chase after my toddler without getting winded within 3 or 4 steps. I've always been overweight, and nothing I tried ever "stuck." I started actually going to the gym and trying to eat healthier. I made the commitment to go 3 days a week, and started with just taking Body Pump twice a week, and Body Attack once. After not getting the results I initially wanted (you know, those instant results), I decided I needed something more.
In March 2017, I decided to change my lifestyle completely and I haven't looked back. I not only overhauled myself, but I've changed the way I look and deal with food. I still love to eat, but I am more careful with my food choices. I eat to fuel my body, not for comfort. Since changing my lifestyle, my migraines are down to two at the most a month, from before when they could get as high as 10. My pain and inflammation levels are down, I sleep better, I can focus faster, and the issues with my gut are nearly non-existent. The best part is that I can keep up with my son without huffing and puffing.
I make a personal commitment to make it to the gym at least 3 times a week. I take a variety of the group fitness classes offered, but I take Body Pump, Body Attack, and Body Flow most often. Most days, you'll also find me on the floor working with weights or in sessions with Kassie.
In 18 months, I've lost over 60 pounds and more than 36 inches, and have kept most of it off. The trainers, instructors, and staff of The Workout Company have kept me motivated on my journey. Their support and the support of my Fit Fam has been instrumental in my success.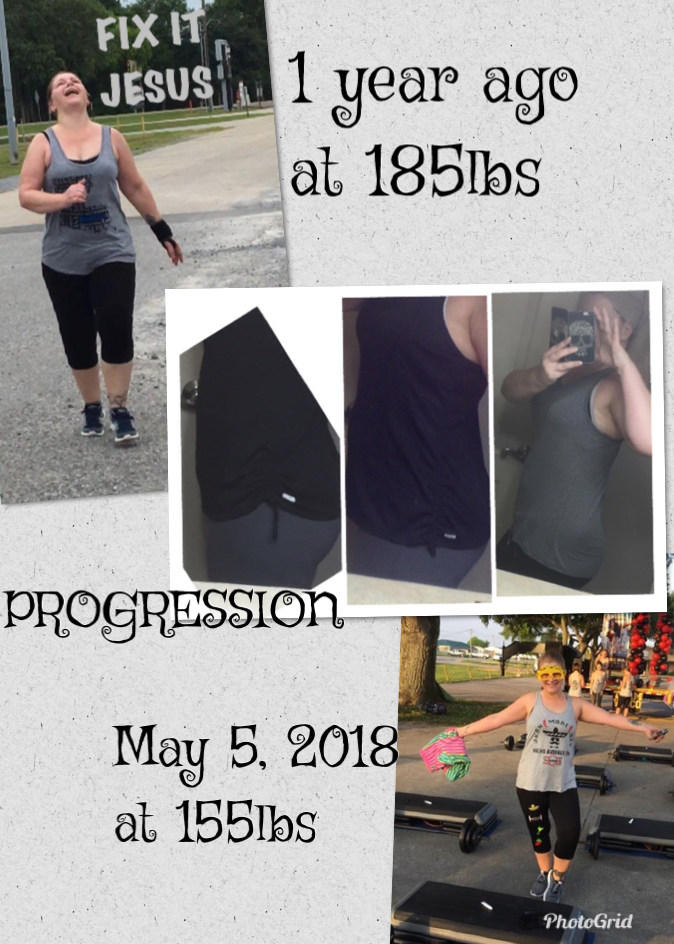 Phoebe Fournier
I was diagnosed approximately 3 years ago with a severe case of osteoporosis & arthritis - I have the spine of an 85 year old (I'm 44) - I given all of my options on how to improve my condition and exercise was on that list. The 1st photo is of me finishing up the MURPH CHALLENGE last year after being laid up for almost 14 weeks with broken bones.... An instructor and childhood friend, Trenda, encouraged me to get back into the gym and as she would say "💪🏻DO IT"- so, I did! I didn't die and I met 2 wonderful ladies that day who wouldn't leave me by myself to finish squats- Nicole Borne and Regina Havens didn't even know me but, stayed and did 50 extra squats with me so I could continue with them- they encouraged and pushed me to Trenda who came back to get me and helped me finish! One year later, 30lbs lighter and more friends than I know what to do with- I have WOCO to thank for giving me the encouragement, the desire and all the support in the world for where I am in my fitness journey today..... The journey is NOT over- my next bone scan will tell all- I'm a WOCO WORK IN PROCESS!!!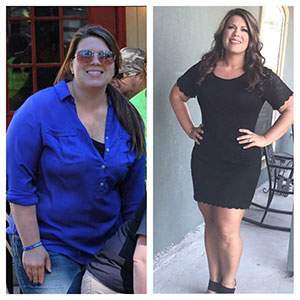 Sherry and Jerrod Bergeron
1 year ago today I couldn't move!  That was because 1 year ago  yesterday a friend convinced me to attend the Workout Company's Launch.  Kim had been attending and her story was quite inspirational.  She had already dropped lots of weight, and physically I could see her hard work paying off. So she got me out there.  I was ready to make a change, I had been through a rough couple of years where I turned to food for comfort. At my heaviest of 253 pounds, I despised the scale.  I didn't enjoy dressing, and refused to wear shorts in the summer, and missed out on lots.  I allowed my weight to keep me from enjoying it all.
So that morning before launch I prayed…for one that I wouldn't make an absolute fool of myself by fainting or puking…and two that God would allow me the ability, strength, and determination needed to change my lifestyle. I just wanted it to work.  I needed to see a change and I needed to feel better.
Jerrod and I discussed the need for both he and I to become healthier.  We wanted our kids to see eating healthy and exercising as part of the normal daily lifestyle.  He fully supported me and suggested we join together.  This was one of our best decisions ever!  One year later altogether we've lost 89 pounds and feel so much better. We have much more energy and enjoy working out together when the schedule allows.
I've went from a size 20/22 to a size 12/14 with a total loss of 57 pounds.  It still seems unreal when I say that.  Jerrod has lost 32, and has gained muscle. 

So, I share this because what Kim did for me has meant the world.  She got my butt out there and for launch this upcoming Saturday I want someone to join me.  You won't regret it…well yes you will for about 3 days following. 
But I promise you will feel better than you ever have.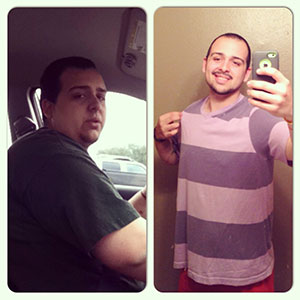 Shea Sonnier
I started my weight loss journey summer of 2011 at 264 pounds and lost a total of 82 pounds. Went from eating fast food 9-12 times a week to now eating as healthy and lean as possible. Fell in love with BodyFlow and have been a frequent member of the Workout Co classes, pushing myself further each one. Now I'm seeking to begin the second half of my transformation as I increase my lean muscle mass and continue to get stronger, leaner, and more flexible.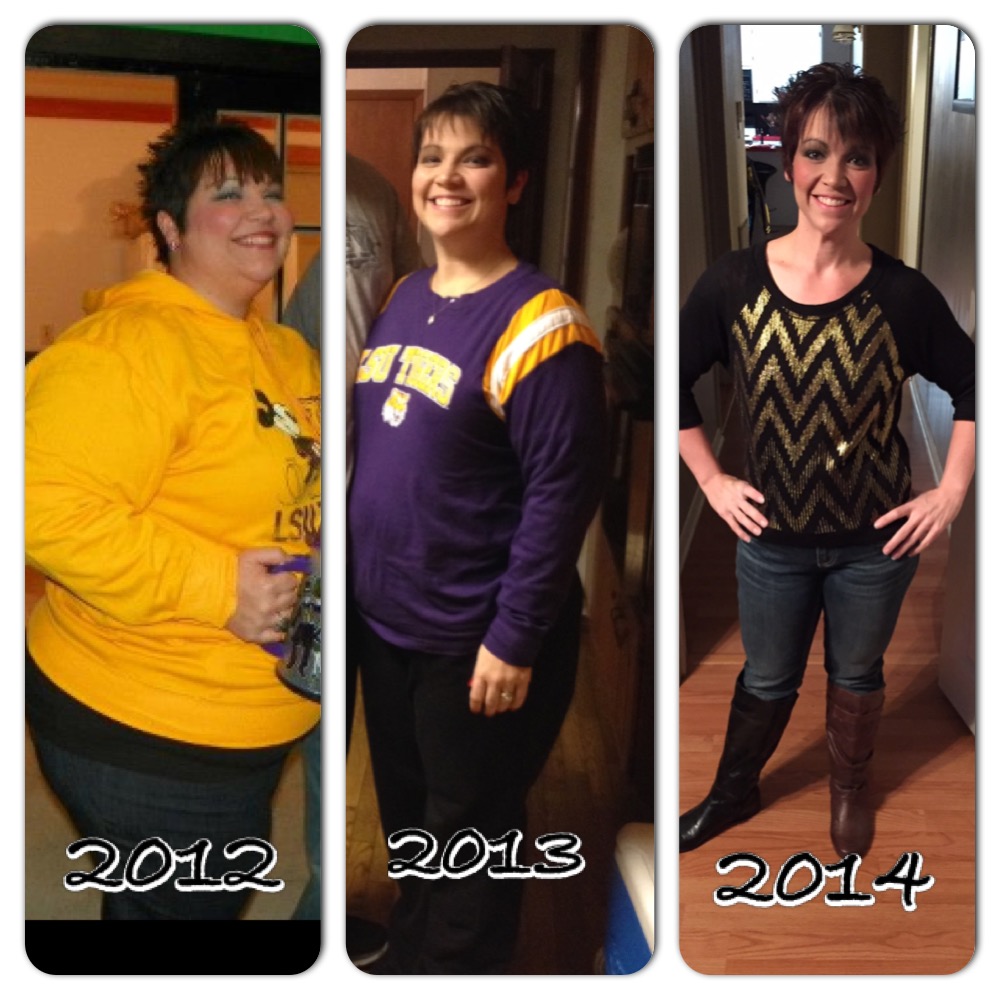 Lynell Borne
Day one started on January 1, 2013 and continues on. I told my husband, that I didn't want to buy me a size 28 pants and I needed to lose weight. I started logging in my food,calorie count and using portion control with My Fitness Pal app (still using today) and walking on my treadmill 30 mins a day. Treating myself on Friday nights and getting right back to it the next day. Increasing my walking to 45 mins day, has turn to a hour a day (4 miles). Two months ago I join The Work Out Company, which help me build confidence and  self-esteem. Loving every minute of it, from the 5am classes to the jogging on the treadmill (and the instructors and members). When people asked what is my secret, it's "eat less and move more".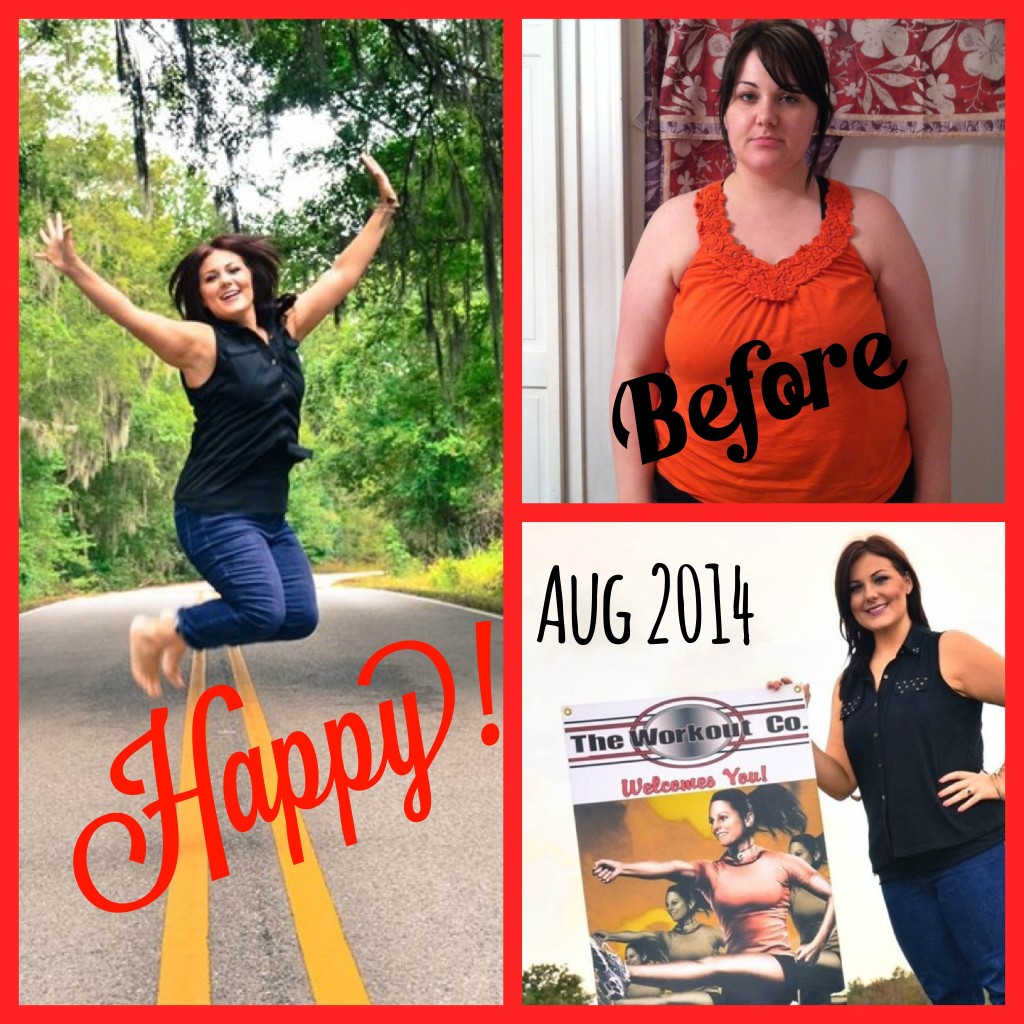 Brittney Dufrene
My name is Brittney Dufrene. I'm 24 years old and I have lost 76 pounds in 11 months. I have struggled with my weight my entire life but once I was married and had my children my weight spiraled out of control. At my highest weight, I was 265 pounds. I've tried diet pills, fad diets, and everything except really fighting for it. One day I just woke up and was sick and tired of being overweight, unhealthy, and unhappy.
I started using my elliptical at home everyday and cleaned up my diet. I lost about 40 pounds in 5 months but then my weight loss plateaued. We were also moving around this time and I didn't have room for my elliptical.
I was forced out of my comfort zone when I joined the Workout Company but it was the best decision ever. I started on the equipment at first but gradually worked my way up to the Les Mills classes. They have changed my life. I'm not only losing weight but I am toning, building muscle, and strength. The classes help hold me accountable and push myself harder. The instructors keep me motivated with their upbeat spirit. I love my gym and the staff! I started my journey at 249 pounds and now, I weigh 173 pounds. I'm still not finished my journey but I've come a long way thanks to the Workout Company and Group Fitness!!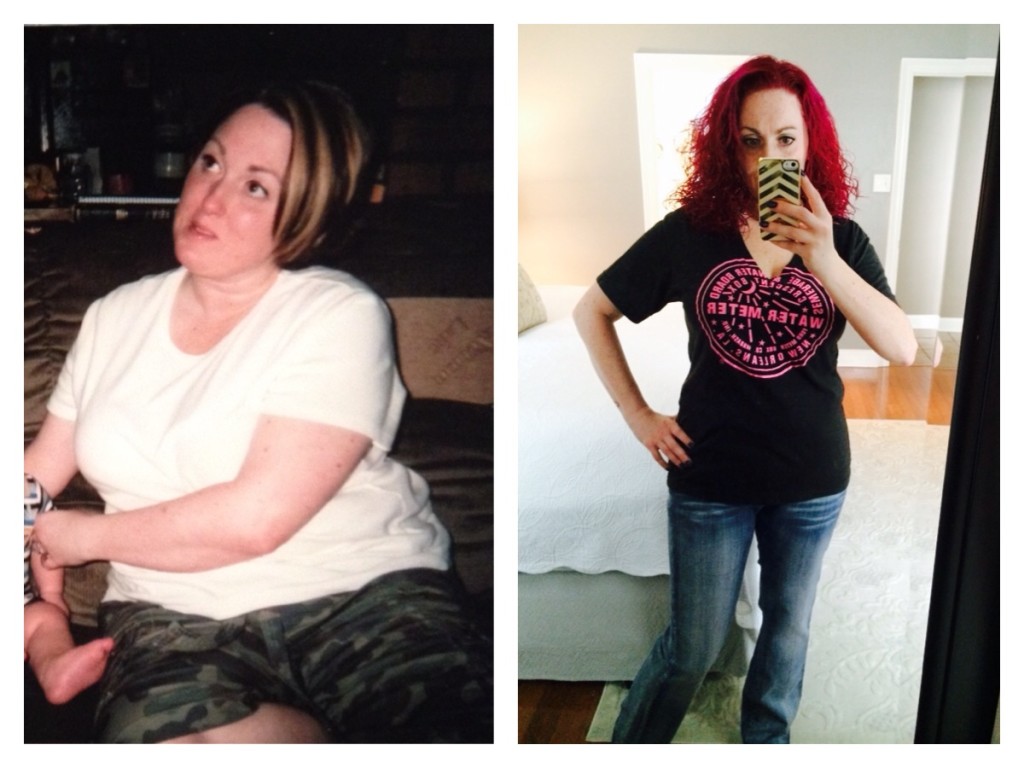 Dawn Oglesby
This is kind of emotional for me to write because I do not recognize the girl on the left. She was depressed, unhappy, had no self esteem, was overweight, and really unhealthy. I was probably 4 months post partum in my before photo but in all honesty, I was smaller at that point than before I was pregnant. It wasn't until about 2 years later (March 2010) that I couldn't stand it anymore and I made my health a priority in my life. I absolutely do not have this lifestyle perfected all the way. Even when I am not actively going to the gym though, I have a number in my head (5 pounds above my goal weight) that if I see myself creeping towards it, I know its time to rethink my choices and get with it. I love being at my "goal" weight all of the time but that's not always possible. Life gets in the way and that's ok.
The point is to stay mindful of your health and be as consistent as possible. Its a journey, not a race. There is no magic pill, no quick solution. You didn't gain it overnight, you won't lose it overnight. Its moving more, eating less, and getting enough sleep. I promise you it is that easy. Taking the first step and being the girl in the VERY back of the Step class at the Workout Company was one the best decisions I have ever made. Group fitness changed my life.  I made friends that I didn't want to disappoint if I didn't show up.  I fell in love with my instructors and they motivated me to push way harder than I would have ever imagined I could push.  I want to thank so many of you for making me the girl FIGHTING for MY spot in the front row by the end.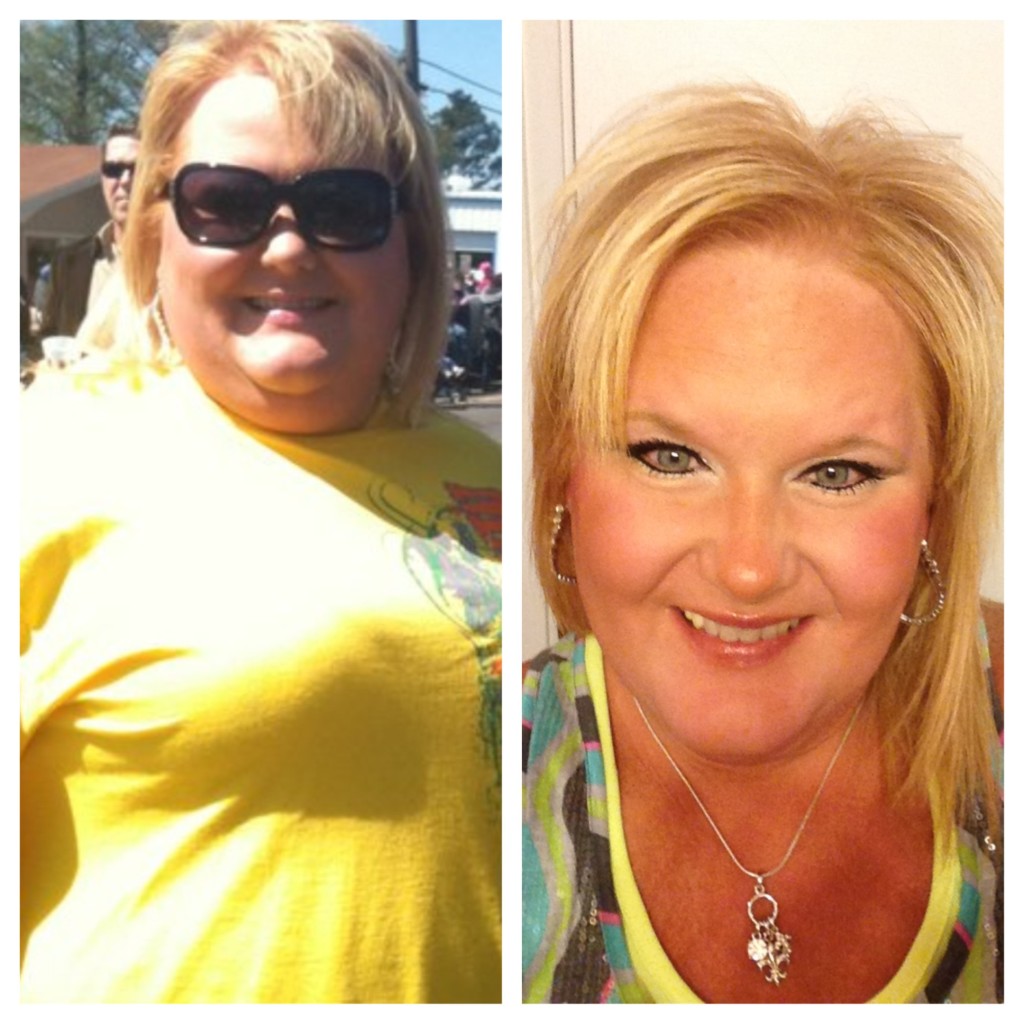 Dana "D" Trosclair
Hi my name is Dana "D" Trosclair. I am 35yrs old. My starting weight was 288lbs. I have battled my weight my whole life. I was always the "fun" fat girl. I have always put off to everyone that being a big girl was fine with me….WELL I can tell you it wasn't. I was lying to myself and everyone else about how I felt physically and mentally. Group Fitness changed my idea of working out. I love the motivation and support that we have in classes from each other and from the most inspiring instructors!! I have lost a total of 88lbs!! I think all of the Les Mills classes are really necessary, as they all have different challenges. Luckily, Joey (my husband) has always supported me along this journey and he's another huge reason for my success.
I remember the first group fitness class I did… I threw my guts up. I thought I would NEVER be able to do a whole hour of group fitness classes! When I really made a change is when I DEDICATED myself to 5am classes.  It was more convenient for my lifestyle. I know the struggle that comes along with weight loss but when I realized it takes time is when I truly felt I GOT THIS!!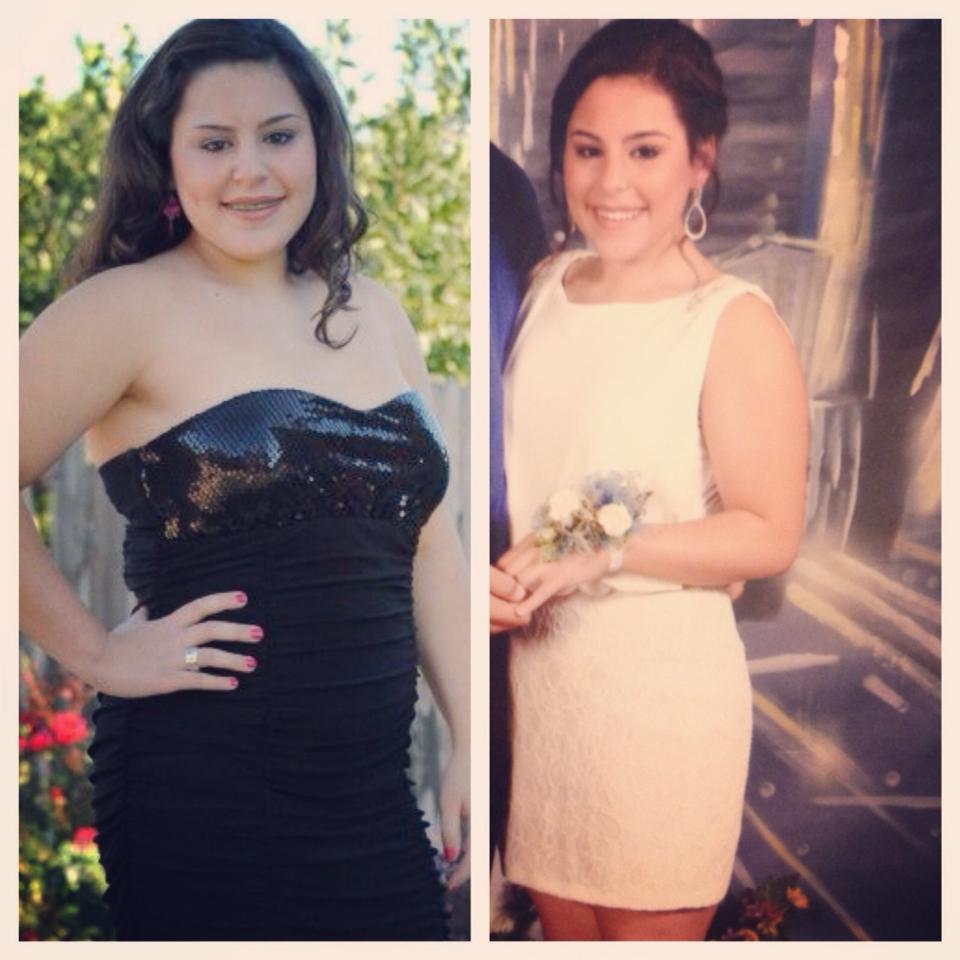 Madison Barrios
My name is Madison Barrios and I am 16 years old. My freshman year, l I weighed almost 160 lbs. Through my next two years of high school I began exercising and cutting out a few things in my diet, but I saw the most improvement in my body after I joined the Workout Co. group fitness classes. Now, the classes are a big part of my life. They've helped me to slim down to 135 lbs. I am not completely finished with my weight loss journey just yet. I hope to send the message to young kids and teenagers that with hard work and a little motivation you can achieve whatever type of fitness goal you may have! Thank-you Workout Co. Instructors!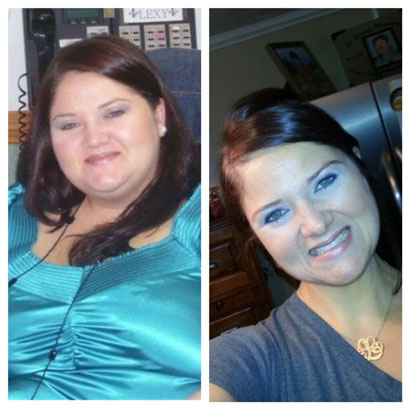 Alexis Crochet
My name is Alexis "Lexy" Crochet. I am 32 years old and have struggled with my weight all of my life. I have been a member of the Workout Company since 2007. My starting weight was 308 pounds and to be honest, I was scared to death to walk through those gym doors. I didn't have a "gym body" so I wondered what would people think of me? Boy was I wrong! I did group fitness classes; although there were times I thought I was going to die, one thing remained, I never gave up. I can't express how group fitness has helped me on my journey. Having that support system and making so many friends has really pushed me to where I am today and I'm not finished yet!
Once I started feeling good about myself and seeing changes in almost every aspect of my life, not just my body; I knew there was no turning back. I'm still learning daily what works and what doesn't. Each meal I take in is a choice. I'm still learning that one "bad" choice will not define or defeat my goals and it reminds me that although the concept is simple, I am still human.
I have lost 101 lbs since June 2007. I must say, "I FEEL AMAZING!" I have a whole new outlook on life. Exercise IS my STRESS RELIEVER!!!!!! Your journey is never done! This is a lifestyle that you choose. I still have a ways to go to reach my goal, but with the help and support of my "WOCO" friends, AMAZING instructors, and everyone I have encountered along the way, I know that I will get there! If I can do it, so can you! "YOU CAN DO IT" "MOVE MORE, EAT LESS"
I'M NOT SAYING IT'S GOING TO BE EASY, I'M SAYING THAT IT WILL BE WORTH IT!!!!!!!!