PERSONALIZED TEAM COACHING
Discover our range of world-class LES MILLS group fitness workouts. Try all of the classes and choose the ones for you. Get inspired! World-leading group fitness. Our programs are taught by nationally certified instructors who are known for their motivational expertise.
RACELAND

BODYPUMP™ is a barbell workout that uses light to moderate weights with plenty of repetition, providing you with a total body workout!

BODYATTACK™ is a high-energy fitness class that combines combine athletic movements like running, lunging and jumping with strength exercises such as push-ups and squats.

BODYFLOW® is the yoga-based class that will improve your mind, your body and your life. You'll strengthen your entire body and leave the class feeling calm and centered.

BODYCOMBAT is a high-energy martial arts-inspired workout that is totally non-contact and requires no experience. Learn moves from Karate, Taekwondo, Boxing, Muay Thai, Capoeira and Kung Fu to release stress and feel like a champ!

BODYSTEP™ – a full-body cardio workout that combines basic stepping with other upper body exercises, while toning your butt and thighs!

LES MILLS TONE™ is the optimal mix of strength, cardio, and core training. It's an all-in-one functional fitness mix that gives you the freedom to work out at your own intensity.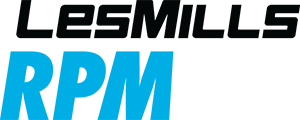 RPM™ is a group indoor cycling workout where you control the intensity. You control your own resistance levels and speed so you can build up your fitness level over time. It's a journey, not a race!


LES MILLS SPRINT™ is a 30-minute High-Intensity Interval Training (HIIT) workout, using an indoor bike to achieve fast results, while pushing your physical and mental limits. A high intensity, low impact workout, it's scientifically proven to return rapid results.

LES MILLS CORE™ is an intense core workout for functional fitness. It's scientifically designed to build strength, stability and endurance in the muscles that support your core, including the abs, glutes and back.
VIEW CLASS SCHEDULES BELOW