Membership Specials
We have specials for current members and new members looking to join the workout company
Heart Month - 2 for 1 Special
Save big this year and enroll for the price of one with a friend!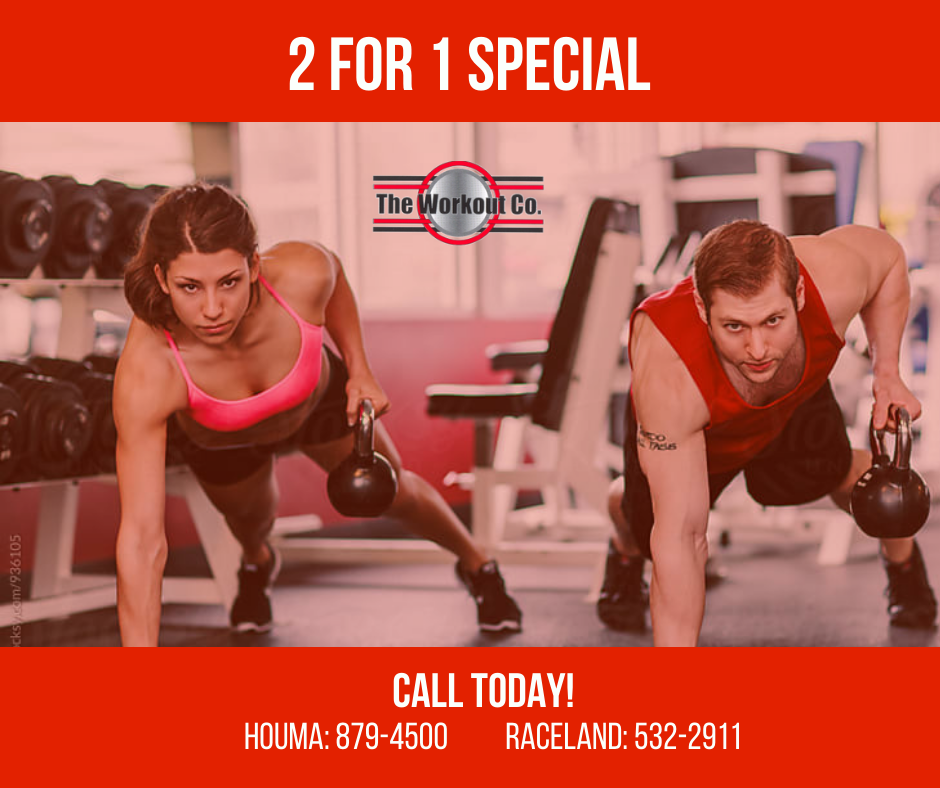 Corporate rates
Did you know that we offer special corporate rates? Currently, if you are employed by Ochsner Health Systems or Houma-Thibodaux Dioceses, you are eligible for our special corporate rates! If you are not currently employed by one of the organizations listed above, make sure to inquire still and provide us with information about your current employer. You may still be eligible for special rates now or in the future.
Insurance discounts
Did you know that sometimes you can get special discounts on our memberships with your health insurance? If you are a Blue Cross/Blue Shield, Humana, People's Health, or United Healthcare policy holder you are most likely applicable. Other insurance policies may apply as well so make sure to inquire more at the location nearest you!
Houma Louisiana
443 Corporate Dr. Houma, LA | Phone: 985-879-4500
Raceland Louisiana
115 Johnny Dufrene Dr., Raceland, LA | Phone: 985-532-2911